W88, not to be confused with the American thermonuclear warhead of the same name, is an online bookmaker you have likely seen the logo of before. For many years they have been active in the very top flight of English football, getting their name out there to TV audiences and match-going fans. Although the number 88 seems an unusual choice, in China (near where W88 began) it symbolises good fortune.
Who Are They?
W88 is one of a growing number of Asian betting firms that have branched further afield following some substantial local success. They have been in operation since 2013, initially focussing solely on the Asian market as they were registered in the Philippines. They have a decent reputation in Asia but finding much more about them other than when they were founded and which countries they operate in is a tricky task.
Most of W88's foreign operations are handled by Marquee Holdings Ltd. Details of a company with this name was leaked in the Panama Papers investigation although this one was based in the British Virgin Island, so it may be different. In the UK, W88 is operated by Midnight Gaming Limited. One director of the latter, Alan Hilliard Ehrlich, has been the more public face of W88 in the past. Hilly, as he is more commonly referred to, is something of a mystery himself though. He is thought to be, however, the founder of the now-defunct beatthebubble.com, a website that offered insurance for tournament poker.
Although it may perhaps all seem a bit shady, there is nothing particularly unusual in the fairly secretive way W88 operates. It has something that has become standard practice for many global betting firms, with players knowing very little about the parent company or those in charge. We do at least know that in the UK, W88 is fully regulated as Midnight Gaming Limited have a valid white label agreement.
Football Sponsorship Deals
W88 have been active in the sponsorship game, wanting to ensure they have a regular presence in football's most-watched league. They have not bothered with any lower league English sides, preferring to stick only with those that find themselves in the prestigious Premier League.
Wolverhampton Wanderers FC (June 2018)
There was a great feeling at Molineux in the summer of 2018 as the club were preparing for their imminent return to the Premier League. The Midlands side had last been in the top flight in 2012 but six years later they were back having comfortably claimed the Championship title. Premier League clubs naturally attract much interest from sponsors and the most appealing bid on this occasion came from W88. At the time, the brand did not even operate in the UK but they were in the process of establishing themselves.
Typically, sponsors stick with their usual style and colouring when paying big money to feature on the front of a shirt. At the time though, the W88 logo was light blue, which looked poor on the gold Wolves home shirt. As a result, they ended up changing the shirt logo colour to black and grey to complement the shirt better, something Wolves Managing Director Laurie Dalrymple stated the club were grateful for.
Despite initially being a two-year agreement, both parties agreed to part ways a season early, allowing Wolves to sign a more lucrative deal with ManBetX. It is not as though W88 snuck in with a cut-price deal mind you as at the time their arrangement was the most expensive in Wolves' history.
Aston Villa (June 2019)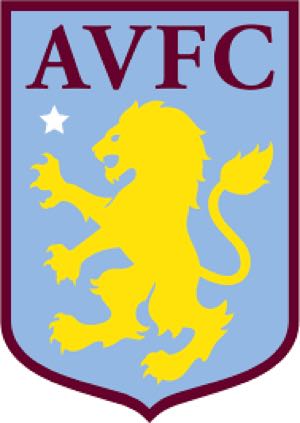 In what was yet another record-breaking commercial partnership for the club involved, Aston Villa put pen to paper with W88. It meant that W88 retained their Premier League presence having ended their deal with Wolves one year earlier than anticipated. It is interesting that during the same summer, Villa agreed a deal with BR88 to have them as their sleeve sponsor. The reason this is unusual is because BR88 and W88 seemed to have a very close relationship. Initially they had the same website template, much of the same generic text and the same operator. It is quite possible, therefore, that both of Villa's sponsorship deals were coming from the same pot of money.
Back to the deal with W88 though and not much was said about it. Even in the press release Aston Villa's Chief Commercial Officer, Nicola Ibbetson, only mustered a couple of sentences. The fee was unknown although it did exceed the previous deal Villa had with 32Red. We also know it must have been at least a little more than £8m a year as this is what Villa were paid by Genting Casino between 2011 and 2013. Any less than this would not have been a record-breaking commercial agreement.
As with the Wolves deal, this agreement only lasted for one season with the club stating it reached its 'natural end'. The pair did agree to a short-term extension though to see out the entire season though, as it was delayed due to the global health crisis. Rather than its usual May finish, the season only concluded in July, a few weeks after the initial deal with W88 would have expired.
Crystal Palace FC (August 2020)
With a new season came a new club for W88, this time in the form of Crystal Palace. In what was a relatively late announcement, due to the delayed start of the 2020/21 campaign, the London club published the news on their official website in August. On this they confirmed W88 would feature across all three shirts (home, away and third), using the same golden 'W' logo. The only difference was that the away shirt featured gold, rather than white text, due to it being white itself.
That man again, Hilly Ehrlich, commented on the deal doing the usual short speech about how happy he is to be working with a club with such a rich history. Mindful that gambling sponsors are not too popular, Palace were quick to remind supporters that they were the first Premier League club to agree to a partnership with the charity, GambleAware. Through this, adverts and materials highlighting the dangers of gambling could be found within Selhurst Park.
Palace chose not to extend their deal, thought to be worth £6.5m a season, with W88 when it reached its completion in 2022, perhaps due to speculation a ban on betting sponsors would be coming soon. Instead, just days after the season ended, announced they had agreed to a deal with Cinch.
Fulham FC (July 2022)
With the Palace deal having expired, W88 continued their run in the Premier League by agreeing to terms with another London club, Fulham. As was the case with their previous three deals, this was another 'record' deal with Fulham never previously having received so much for the front-of-shirt spot. Although no actual figure was given, it must have exceeded £3m as this is what former sponsors BetVictor paid Fulham in 2020.
The higher-ups at Fulham agreed to this lucrative deal knowing that their fan base would not have been keen on it. Just a year earlier, The Fulham Supporters' Trust's survey found that among fans, 47% supported a ban on gambling shirt sponsors, and 46% were uncomfortable with one being the club's main sponsor.
Despite this, W88 appeared on Fulham shirts without too much backlash. The agreement covered both the men's and women's teams as well as all adult replica shirts. Children's shirts were not covered as UK rules mean betting sponsors are banned from appearing on these.