As with many gambling phrases, ante post betting is a term that derives from horse racing. It means "before the post", and refers to bets placed before horses go to post. In reality, with regards to horse racing, it means bets placed before the final declaration stage. So if you back a horse three months, or even three weeks (and often even just three days) before a big race, this will be an ante post wager.
As soon as the final declarations are made, often the morning before the action, the market becomes the standard, or normal, day of race odds (even if they are available the day prior). Ante post betting is not just restricted to horse racing though and is common in football and other sports. In these areas it is more loosely defined though, and often just means a bet that is placed well in advance of an event.
Depending on the exact sport and market, however, an ante post bet on football, for example, will share some of the key characteristics of such a bet on horse racing. The main similarity is that it is a bet placed when all the runners are not yet known. For example, an ante post bet on the football World Cup might be made before we even know which teams have qualified. Likewise a bet on the top goalscorer could be placed before the squads are named.
High Uncertainty, High Reward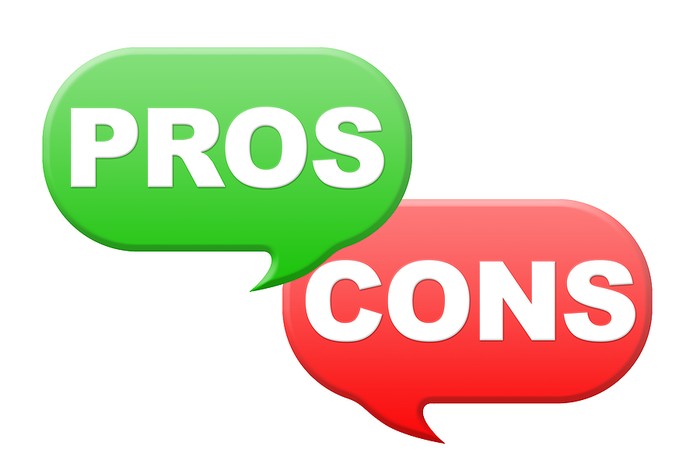 Placing bets well in advance of an event means that, by definition, you have less information. You might not know which horses, teams or players are definitely taking part, the draw or fixtures could be unconfirmed, and you will certainly have far less accurate information about things like the weather, injuries, morale, confidence and form.
That first point is the riskiest thing of all because you could very well place a bet on a selection that doesn't even compete. So why would someone choose to place an ante post bet? The main reason for many people is that it gives you the chance to obtain better odds. For example, you might believe that a young horse is going to have a stellar campaign at the age of two. Back it in the ante post market for the Derby and you might get triple-digit odds. But wait until the day of the race and, if your prediction is correct, it could well be the favourite.
That in itself shows us the dangers of the ante post market. Whilst your pick might win a couple of big races as a juvenile and then land its key Derby trial the next year, it could also suffer a freak accident at home and never even contest a single race. Or it might just not live up to your expectations and get nowhere near being a Derby horse. The greater odds of ante post markets reflect the far more substantial uncertainty.
The other reason for placing an ante post bet is that it can offer great value in terms of the entertainment it provides. Sticking with our example above, a very early ante post wager of £5 at 100/1 might, if things go to plan, give you months and months of racing and interest. For that single stake, you get the excitement and interest of following your horse over the course of a season or even more.
Key Rules of Ante Post Betting
The most important thing to note about ante post betting, in any sport, is that your stake will not be refunded if your pick does not run or start. So whether you place your bet over a year in advance, or just a couple of days before the race, match or event in question, if the market is ante post, bets will not be voided should your pick not go to post.
This is the key difference between ante post wagers and normal ones and again this chance partly explains why you may get better odds. There are no exceptions to this and there have even been sad cases of horses dying prior to races but bets on them still technically standing. In contrast, should you have a bet on a horse on the morning of a race and it doesn't run, your bet will be made void and your stake returned. Whether heavy rains make the ground unsuitable, the horse happens to be lame, or whatever other eventuality, you will not lose out.
The only time this will not be the case is if you placed your wager with a bookmaker offering "Non-runner no bet". Prior to big races such as those at Cheltenham or the Grand National, many betting sites offer this, or the slightly less favourable "Non-runner free bet". If this offer was available when you placed your bet, your stake will either be refunded as cash in the case of the former or as a free bet in the case of the latter.
The flip side of this issue, however, is that ante post bets, certainly within horse racing, are not normally subject to Rule 4 deductions. In simple terms, the fact that punters do not get their stakes back on non-runners means bookies can afford to pay the full winnings on those remaining. Or, viewed the other way, Rule 4 deductions are necessary in order to refund the stakes on non-runners in day-of-race markets.
The other thing to note when it comes to ante post betting is that it may be excluded from certain promotions and free bets. If you are taking advantage, or hoping to, of an offer, make sure you check the Ts and Cs. Ante post bets may be explicitly excluded, or alternatively if they are well in advance of the event they may fall foul of restrictions on the timeframe within which the bet must settle.
Other Ante Post Rules
Postponed races – ante post bets will usually stand for rescheduled races. Exceptions include if the race is officially made void, the venue, surface or conditions of the race are changed, or the contest is abandoned
Markets – ante post bets are usually only offered as win singles including each way. Forecasts, place wagers and conditional bets are not available ante post
Accas – ante post accas featuring the same selection are not permitted. For example, you cannot back a horse to win a key trial for the Derby and the big one itself. Equally, you cannot back Man City to win the League Cup and the Premier League as an ante post double. In both cases an individual price for the overall bet must be sought
How do I Know a Market is Ante Post?
When it comes to horse racing you should see the market clearly labelled as being ante post. This will normally be at the top of the information about the race and so should be obvious. If you are in any doubt you should check with your bookmaker's customer service team. However, as a general rule, if the market is available before race day, and especially more than a day before, it is likely to be ante post.
In other sports it may be less clear but once again, many betting sites label their ante post markets as such. This may vary from bookie to bookie and according to the sport or market but again, if you are betting before the lineup (for a tournament) is confirmed, or well in advance of a game, match or event, the chances are it is an ante post bet.
Popular Ante Post Markets
When it comes to ante post betting, horse racing dominates. The biggest contests, such as Flat racing's Classics, the Grand National and the Championship races at Cheltenham, may offer ante post odds twelve months or even more in advance. Often prices for the following year's edition are published as soon as the current race is run. That is especially the case for National Hunt races where the equine stars are more likely to return year after year.
However, it is not just big horse races that offer punters ante post betting opportunities. Any reasonably prestigious contest will typically be given the ante post treatment by the bookies. This means that the feature race or races from some smaller courses are often available ante post, though typically just a few weeks or months prior to the off. Greyhound racing is also available in the same way, though far fewer races are likely to be covered.
In addition, ante post football betting is popular, with punters loving to place bets in the close season. Common bets include multiples on who will win all four divisions in England, or the big five European leagues, or some similar combination. One might choose to pick four (or more) teams to be relegated from various divisions, or finish bottom of their league, whilst top scorer bets are also popular.
In the same way, a number of outright markets are available to bet on ante post across many sports. You might choose to bet on the winner of the French Open tennis ahead of the clay court season. Alternatively, golf fans might place a very early bet on a player for the Open Championship, whilst rugby and cricket fans have many of the same ante post options that we see in football.
Ante Post Betting Strategy
Ante post betting is popular for the two main reasons we have stated, which in some ways are linked. First, you may be able to bag huge value by getting on early. Second, the bets offer value of a different kind because you get to enjoy your bet over a long period and watch it unfold – hopefully before collecting your winnings.
There is no getting away from the fact that ante post betting can be precarious, simply because the further away (in time) from an event you are, the less sure you can be of the outcome. Injuries, loss of form, the weather, improvements made by the opposition and so much more can all have an impact that you were unable to foresee. There might even be a global health scare that means your bet on Novak Djokovic to win the Australian Open is a non-starter as he isn't even allowed to stay in the country!
Bet Small Stakes
Due to this high uncertainty (albeit with the potential for high reward), our number one piece of betting strategy for ante post wagering is to keep your stakes small. Unless you have access to some excellent information that you are sure the market isn't aware of and so can be confident that an ante post price offers huge value, these markets are best viewed as a bit of fun. Even if the value is there, say on a 100/1 shot that you think is really a 12/1 shot, you have to be aware that much can go wrong. After all, a 12/1 shot can be expected to lose more than 90% of the time.
Do Your Research
Aside from that, we would say that most of the usual rules and tactics apply. Do your research, check and double-check your analysis and above all make sure that you understand the market and what you are betting on. Understanding the market is key, as it is with any bet, but ante post betting is often less straightforward. For example, when it comes to racing, horses often have a few different routes they can take, with different races possibilities for them. You might end up backing them for a race they don't even enter.
Similarly, with football, you could back a side for relegation, only for a summer takeover to see them change owners, appoint a new manager and go wild in the transfer market. Alternatively, you might back a striker to be the top scorer in League 1, only to see him get a big summer move to the Championship. There goes your bet straight away!
Keep Up to Date
In addition, you should be aware that many bookies do not always remove selections from their ante post markets even when they are confirmed non-runners and certainly not when they are simply highly unlikely to make the field. If they do, they may be slow to do so, which means it is not uncommon for punters to place ante post bets are selections that have little or no chance of running, let alone winning.