Bet Builders – or Betbuilders, or even BetBuilders – are a relatively new innovation, although they have been around for almost a decade now. In this article we will explain what a bet builder is and how they work. We will also look at any rules you should look out for, and we'll also detail some similar, related wagers and markets.
A bet builder is a tool that many top betting sites offer that allows you to place what some call same-game accas. Whether you view it as a tool, a market, a bet, a facility or anything else doesn't really matter and different sites also call their versions different things. Ultimately though a bet builder allows you to include various markets on the same match that would not normally be combinable.
Whilst it is predominantly used for betting on football, you may find an increasing number of bookmakers offering bet builders for other sports too. You can combine many markets in a bet builder, with the maximum varying between bookies. Most sites allow between eight and twelve though.
How Do Bet Builders Work?
This might all make more sense if we use an example, so let's imagine you want to place a bet builder on Tottenham Hotspur versus Manchester United in the Premier League. Just navigate to that match, then the bet builder tool/market, or whatever this facility is called at your bookie of choice. Then it's all about adding selections you think will add value to your bet.
Essentially bet builders allow you to make predictions about a game will play out. You can choose from a range of fairly standard football betting markets, as well as more specific ones relating to particular players, stats or actions within the game. The best tools show you the cumulative odds as you add and remove selections, making it quick and easy to see if each addition is worth the extra risk.
The example below gives you an idea of what sort of odds you can expect and how they increase. For reference, the match odds for this game saw United as slight favourites at 6/4, whilst Tottenham were 7/4 and the draw was available at 13/5.
Manchester United to win – 6/4
+ Manchester United to be winning at half time – odds now 13/5
+ Eric Dier to get a card- odds now 28/1
+ Bruno Fernandes to get a card – odds now 40/1
+ Marcus Rashford to score two or more goals- odds now 90/1
+ Over 5.5 corners for Manchester United – odds now 120/1
A price of 120/1 gives you the chance to land a decent win, even from a small stake and it is this that appeals to many punters when it comes to bet builders. Of course, you should always remember that the odds are big for a reason. As much as each leg in and of itself might seem very likely (we aren't necessarily talking about the example above), as with a standard accumulator, when all of these are combined, more often than not you find that one (or more) of the picks lets you down. Even so, there is no denying the popularity or appeal of these types of wagers.
Related Markets
There are a number of traditional bets that are, effectively, mini-betbuilders, mainly containing just two selections from the same match. Perhaps the first of these was the scorecast bet, which combines the correct score market and the first goalscorer market. So you might, for example, back Manchester City to win 3-1 and Erling Haaland to score first.
Such wagers cannot be placed as doubles using the individual odds for each leg, because the selections are what is called, in bookie-speak, related contingencies. Basically, this means the probabilities of each selection are intertwined. If we take a real-world example, Man United were 8/1 to beat Sevilla 3-0, whilst Marcus Rashford was 5/2 to score first. If this could be placed as a standard double, the odds would equate to 30.5/1.
However the scorecast odds were actually 25/1 on the Rashford 3-0 pick. This is because if Rashford does score the first goal, United winning 3-0 automatically becomes more likely. Bets like the scorecast were forerunners of more personalised and complex bet builders because they offered the chance to combine markets within a game but clearly builders take this to a whole new level.
Other examples of such bets include:
Match result and both teams to score
Match result and over/under goals
Half-time/full-time betting
Wincast
On a separate note, some sites offer a facility very similar to a bet builder but in a less automated way. Some online bookmakers offer bet requests (a range of names are used for what amounts to the same thing) tools. Using these, punters can contact the bookie, either by social media or email, asking for the odds for very specific, often unusual bets.
Whilst this requires manual intervention and not all requests will be accepted/priced up, it does have the advantage of facilitating more unusual wagers. You can, for example, build bets over different sports, or include stranger, more niche, novelty-type picks into your bet.
Rules to Look Out For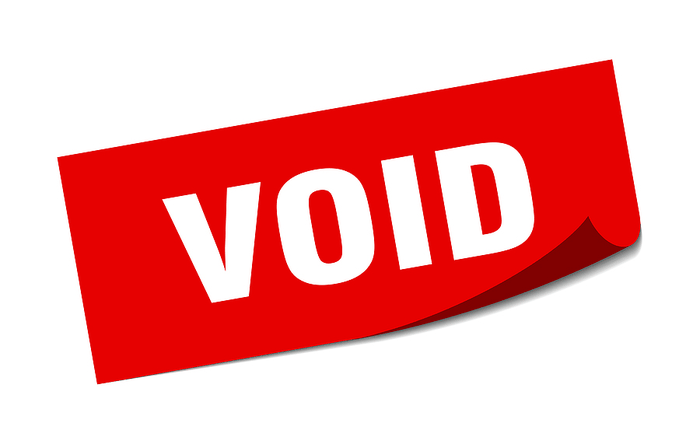 The only real rules to be aware of when it comes to bet builders concern what happens if one (or more than one) leg becomes void. Bets that relate to specific players are the ones most likely to have such issues. This might be a particular player to score, get an assist, or be carded, but if they do not play, or only come on as a sub, this can be an issue.
It is best to only place bet builders that include such selections once team news is confirmed, but even then there is a small chance that a player you include might get injured in the warm-up, for example, and so not feature. Precisely what happens depends on the bookie you are betting with, the market and the scenario (for example whether a player starts or is subbed, or whatever else causes one of your selections to be voided).
In some situations your entire builder will be made void and you will have your stake returned. However, in other scenarios, only the leg or legs that are affected will be void, and the rest of your wager will stand at reduced odds. If you have any doubts about this it is best to contact the bookie's customer support directly for clarification.
Watch the Odds
Whilst not technically a rule, there is something that is very important to note about builders. Strange as it may seem, there are times when you might add an extra selection to your bet builder but not see the odds increase. With some less-advanced sites this may be due to the fact that the extra selection is, essentially, already covered by a previous one.
For example, if you add both teams to score to a builder that already includes 2-1, the price will not go any higher as 2-1 cannot ever win unless BTTS does. Most sites will flag this as an issue when you attempt to add BTTS and not allow it, but some might not.
This is not actually an issue, as, other than wasting a few seconds of your time, there is no harm done. If the game ends 2-1, both of these legs win, whilst if it doesn't end 2-1, whether both teams score or not is irrelevant anyway. However, there may be occasions where you add an extra selection that does increase the chances of your bet winning but does not improve your potential winnings. Extra work with no reward is not ideal, so this is worth noting.
This tends to happen when the selection you add is priced at very, very short odds. Alternatively it may be that there is no increase in the odds when you alter the "line" for a given bet, again this usually occurs due to the tiny difference in the price. So, for example, you might not see the odds grow if you decide to opt for under nine corners, rather than under ten.
Are Bet Builders Good Value?
Though their odds are calculated differently, bet builders are accumulators and they have a lot in common with that type of bet. They appeal to punters due to the potential for big wins from small stakes. They can be lots of fun too and from time to time you may just land that big win.
However, more often than not you will find that one selection, that looked like a "banker" on paper, lets you down. Finding value is hard because, in theory at least, the bookie has an edge on each of the composite markets that make up your bet builder, just like they do with a standard acca. This edge multiplies with each pick you add, so the more legs you include, the harder it becomes to overcome the inbuilt advantage the bookmaker has.
In addition, bookies know that punters have a better grasp of probability, and therefore value, when the numbers are smaller and things are simpler. Deciding whether a game will see over or under 2.5 goals is relatively straightforward. Much of the time it is more or less 50/50 and understanding whether one event is more likely to happen, or not happen, is something most people feel comfortable with.
However, when it comes to bet builders, not only is there complexity created by multiple selections, but also because many of the individual legs are themselves far harder to assess. Is it good value to back a named player to be booked at odds of 8/1? Will a particular defender deliver an assist more or less than 16% of the time?
Because of the great difficulty in accurately analysing the chances of such outcomes, betting sites know they can include a wider margin. A punter who wants to back a particular wager at 50/1 probably cannot tell if 50/1 is value and, moreover, remains very likely to still back it at 33/1. This means that, in general, whilst bet builders offer great appeal, they do not tend to offer excellent value.
Promotions & Offers
That said, it is this very lack of value that means you will often find promos and offers that relate to bet builders. As with more traditional accas, the bookmakers are confident that bet builders give them plenty of room to manoeuvre. Their margin is big, and so they can afford to offer customers who use bet builders various free bets or offers.
Many sites offer free bets for placing bet builders, or you may be granted a freebie to use on one. Equally some online bookmakers have money back deals if just one selection within a builder loses. These promotions can certainly go a long way to helping you deliver an added bonus from your wagers and if you like bet builders anyway be sure to seek them out.