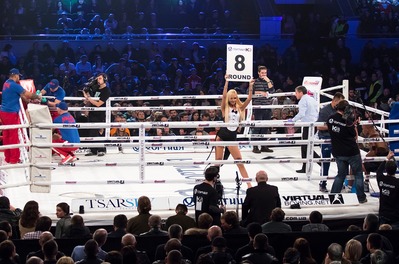 As we've spoken about in other boxing betting related articles, the sport as a whole can be as tough to bet on as going a round with Mike Tyson. The prices can be super short and there are actually a reasonably good number of upsets in these fights as well.
To make your money go a little further than a 1.20 fight winner bet, you need to get a little more creative in terms of the markets that you bet on. One of the better ones that gets overlooked too often in our opinion, is that of the "to go the distance" market.
The bet is actually really simple as you are just betting on whether that fight is going to last the full x rounds, or end before the final bell, which includes things like KO, TKO, stoppage, retirement and anything else that might stop the fight.
Your betting process needs to be adjusted from other markets though, as you aren't betting on a single boxer to win; you just need to choose a match that lasts for the full length of al rounds (or goes the distance). Whoever wins is not relevant to this betting market.
Market betting rules
Not too much to talk about here, but there is one very important point that you need to aware of. If the number of rounds that were originally scheduled for the fight should change in any way, then this market will become void and all bets returned.
This may sound odd, but the number of fights that get altered might surprise you. One of the most common reasons is on big pay-per-view packages where there are a one, sometimes two fights that are scheduled in, but they are time dependant.
For example, if the first two fights of a 6-fight schedule of PPV last less than one round, this means that the broadcast is going to be way ahead of schedule. In case this happens, the organisers have what are known as filler fights which are basically fights that are ready to go if needed to fill a time slot.
These fights are often young boxers who are up and coming, but the number of rounds can range. If lots of time needs to be filled then they might be 6 round fights, but if they are short of time they might change it to a 3 round fight. These fights will be included at the start and whether they run or not will depend on how the other fights go in terms of time.
Strategy
As with all types of boxing betting markets, we've some strategy that you can apply to make more informed and eventually more profitable betting decisions.
Number of rounds for that fight
This may sound blatantly obvious if you are a seasoned bettor, but many less experienced people think that all boxing matches are all the same in terms of the number of rounds that are fought. This is a mistake.
The number of rounds in each fight will be based on experience. The maximum for any fight is now just 12, it used to be 15 rounds but was lowered in 1982 for safety reasons. Fights can start as low as four rounds and then they work up as boxers gain more experience.
You must, must, must take note of the official number of rounds for the fight and then adjust your bets or even apply your strategy accordingly. Obviously, the shorter the fights the more chance of it going the distance in general, with longer fights having less chance as they are more tiring and give the boxers more time for a KO or TKO.
Weight class will likely play a role
Heavyweight is the highest professional weight class in boxing. They also have the highest percentage of knockouts compared with any other weight class, with 73% of fights ending this way. So, this would mean that 27% of fights go the distance, or just under 1 in 4.
Strawweight have the lowest percentage of KO's or TKO's in the boxing world with just 49%. This means that 51% of fights in this weight class go the distance. It also just so happens to be the lightest weight class in professional boxing.
We aren't saying that you need to only back fights to go the distance at strawweight but never at heavyweight, but we are saying that overall trends would suggest that this is a good place to start.
What's probably a more useful stat is that all weights apart from strawweight (although only just), are more likely to be stopped than go the distance. So, if you had to go into a bet totally blind and knew nothing about either boxer or the context of the fight, you would have to say that it's more likely the fight will not go the distance.
Fighting styles
The boxer's style is going to be crucial for these types of bets. You're looking for guys that rarely knock people out and also rarely get knocked out. It's not always easy to find both as most boxer's natural instincts are to attack and go for the knockout, but these fighters do exist, you just need to find them.
The boxing statistics sites are where you are going to find the most useful info on this and then you can apply it to your bet. For example, someone like Ricky Burns who was WBO Super Featherweight Champion in 2010 has a KO percentage of just 22.58 leading up to his world title fight. This is one of the lowest KO percentages of all time. If you researching him for betting purposes, he'd be a great shout for going the distance bets.
But, and this is a big but, you need to look at more than just the style of the fighter and if they have a good KO percentage, because it could be that they don't knock people out but they do get knocked out, which would affect this bet.
This is why Burns, who was World Champion so was obviously used to winning, would have been such a good bet for going the distance.
Boxer over slugger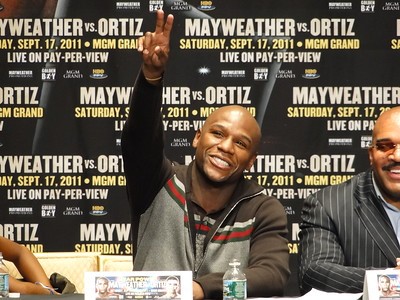 Boxers and sluggers could well come under fighting styles, but we wanted to highlight the importance and the danger of each. Sluggers are known for explosive power and are usually looking to get things over with quickly. These are people like Butterbean and even Deontay Wilder in the modern era – both fighters that are looking to finish their fights as quickly as possible.
Boxers, on the other hand, are more refined in their skill set. They aren't necessarily looking to 'get in and get out' but almost like to make their opponents suffer by adopting a precise technique and doing only what is needed, rather than over exerting themselves.
One of the best boxers to have lived, Floyd Mayweather, is an ideal candidate for this. His KO record was around the 50% mark, but many of those were early in his career as he was fighting much weaker opponents. As he gained recognition and faced off against stronger opponents he used his skill rather than power to overcome them. In fact, 9 of his last 10 professional fights were all won on points with just one KO in there, highlighting that he would be a good pick for fights to go the distance.
*This was before his big fight with McGregor which he won by TKO.