Snooker is a sport that has long been associated with betting, and whilst it may not bring in the big bucks like other sports might it's still an important inclusion for most bookies. We are actually seeing that bookmakers are offering an increasing number of matches and markets to bet on, which is great news for the punter.
Even though the sport offers up a wide range of markets to bet on, the most popular is still that of the match betting market. This is simply where you are required to choose the winner of the match between the two players. It's pretty basic in principal but it can be a hard market to master.
One of the things that you need to be aware of here is that almost all snooker matches are played as a knockout event. This means that once a player loses, they are out, and their opponent will progress to the next round. Given that so many events run like this, it can make it hard for snooker players to get any consistency in the elite competitions, so you need to be aware that there are lower level tournaments (or less highly regarded ones) that are gaining popularity on betting sites as well.
Betting rules
The rules for the match betting markets are industry standard really, but it's worth noting that if your selection starts the game but fails to finish due to injury, then the player progressing to the next round will be deemed the winner.
Also, if you make a pick before the game and they don't end up starting that game the match will be marked as void, so therefore you will get your stake back.
Some bookies don't run this rule for the World Championships though, and instead will class it as ante post and so your bet will lose.
These scenarios rarely come about to be honest, but are worth knowing about regardless.
Strategy
Winning a snooker game is never easy, so you need to be able to apply a good base of betting knowledge and some solid strategies to make sure you are maximising winnings and finding value bets.
Here are some tips that we think will help you become more profitable.
The draw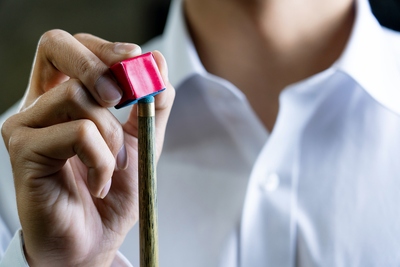 The draw is something that you would usually associate with tournament winners more than match betting, but we definitely think it plays a part. You see, players are able to plot a potential route through each tournament before a ball has been potted. Most will tell you they "don't take much notice" and play "one game at a time", but realistically this is not the case.
Both players will relish a good draw in the match, but if there is one that is slightly better than the other they may have more of a drive to get through.
A hypothetical example of this might be the world number 10 playing the world number 50. Let's assume the player ranked 10th is the highest ranked player in his side of the draw. They know this is probably as good a chance as they will ever have of at least making a semi-final or final, so it often gives them a little more drive to kick on.
Player form
Player form is an obvious inclusion, but still one that we need to include. As you get to the later stages of a tournament then you know that clearly both players have been winning or they wouldn't be there, but if you can really get a feel for how well they have been playing in those games and then apply that to their current game you will be onto something.
For example, if you've one player that has come through winning 6-0, 6-2 and 6-1 in the 3 rounds prior, against a player who has won 6-5, 6-4, 6-5 in their respected 3 rounds, you'd have to say the first player has the better form coming into the match.
The more of the games that have previously taken place that you can watch, the better your understanding of their form will be. Get a feel for how many breaks over 50 or even match winning breaks they are making. Are they getting on the table and then winning frames in one visit? If so, this is a huge sign that the player is on red hot form, and whilst two players may have got to the same stage of a tournament in terms of winning the same number of games, their execution of the games that got them there could be very different.
If you are trying to spot winners from the first round then this does become a little trickier, although not impossible. You probably want to swerve the big names as they will be seeded and then playing the lower ranked players in games that they should easily win, but if you look more at the middle of the pack you can often find a lot more value for slightly closer match ups.
Playing style
The playing style of each players can take a huge role in match betting. Often what you find is that contrasting styles are the ones that cause the most upsets. This is usually where fast players come up against really slow players and lose concentration as a result.
There have been a number of examples of this over the years, but one of the most famous came about in the 2005 World Championships when Peter Ebdon played Ronnie O'Sullivan. At one point in the match O'Sullivan was flying at 8-2 up in a first to 13, but Ebdon applied the brakes and went from slow to snail's pace in order to get under Ronnie's skin. It worked. He eventually came out as a 13-11 winner and it was all down to a clash of styles and O'Sullivan losing his patience at the pace of play.
So you can find value from just a simple clash of styles rather than any sort of previous form, and that's pretty cool. Fast players will always get frustrated with slow players and if they aren't in the right frame of mind when not at the table, then they can totally lose the plot – and the match.
Follow as much snooker as you can
The amount of snooker on TV these days is ridiculous. You don't just have the major tournaments anymore; you can access lower ranking events and even qualifiers as well. In fact, many bookies that offer live streaming will showcase a lot of snooker, so bear that in mind.
The more you are able to watch the more you will be able to get to know how players who maybe aren't yet household names are playing. Often, the value for match betting doesn't come from the major tournaments, but sometimes it's more worthwhile in terms of value to be in and amongst these types of matches instead.
This is also going to be the way that you can spot the next Ronnie O'Sullivan or the next player who is going to dominate the game. If you are able to spot who they might be, ideally before the bookmakers do, then you are going to make a lot of money from the snooker match betting market as they continue their ascent.
Use a betting exchange
The betting exchange can be a really good tool to use with all forms of snooker betting. Given the relatively slow speed of the game it means that you are able to react and make informed decisions about your bets.
Lots of people use the exchange to get in and then out of their bet to lock in a profit. For example, you place a pre-match bet on a player and they race into a 2-0 lead, but you know they have not played particularly well, just been slightly better than their opponent. You know that their opponent can come back, so this might be a good time to lay the bet and try to cover all eventualities.
The key with exchange betting, for us at least, is to "green up" on all possible results. This means that you guarantee a profit on whichever player wins the match by backing and laying the right price. If you are new to betting or new to betting exchanges then this may sound complicated, but it's not and it works brilliantly well with match betting in snooker.