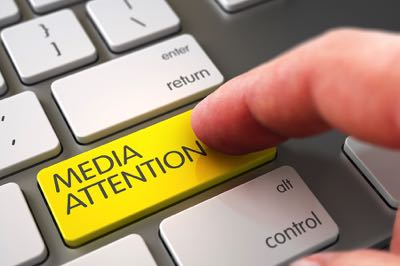 The betting industry has never been as diverse and as detailed as it is today. It's far surpassed the days of being able to bet on a few random football matches from with the UK and then a semi-decent coverage of a number of horse racing meetings.
The online industry has allowed it to flourish and with it, us punters have been lapping it up. Just a short time spent on any of the big bookmakers within the industry highlight the insane coverage that takes place. Everything from ski jumping to surfing is on offer and with it, often a great coverage of each sport as well.
It's definitely fair to say that problems have arisen from this though. Bookmakers have pushed the boundaries over what we can and can't bet on these days and over the years have come under some criticism about choices they have made, peaking with one bookmaker offering odds on the assassination of Barack Obama. Throughout this article we will take a brief look at where the line is drawn in the betting industry or even if there is any line at all.
Do Bookmakers Create Bets for Anything & Everything?
There is little doubt that the coverage bookmakers give pretty much all sports these days is pretty amazing. You look at football, for example, and each game seems to have hundreds of markets and bets to choose from. Some of those have just been made up by people requesting them and then the bookmaker acting on those requests.
But it's outside of sports where they really start to catch the eye. You can bet on everything from the next Prime Minister to the winner of the X-Factor. In fact, TV betting is one of the biggest emerging markets over the last decade with bookmakers cashing on shows like X-Factor, Britain's Got Talent, Love Island and even Sports Personality of the Year.
This highlights as well as anything that there are very few limits as to what the bookmakers are able to offer odds on. Don't forget, one of the strangest is being able to bet on if it will snow in certain areas in the UK on Christmas Day. In fact, this market lead to one of the most controversial bets of all time when a player placed two accumulator bets for locations that would see snow, bagging what he thought was a sum of £7.1million, only for Ladbrokes to state the bet was accepted in error as they don't offer accumulator bets on this.
Are There Industry Limits as to What Can Be Included?
Governing bodies are always keen to make sure that the gambling industry is fair and proper. They state they work with bookmakers to make sure that markets are fair for their punters, but there is nothing set in writing about what can and can't be included.
A bit of common sense needs to be provided by the bookmaker though as this does fall under general licensing rules from the UK Gambling Commission, whose role it is to oversee the industry and make sure that it's fair and proper. Most bookmakers tend to bear this in mind and whilst it has to be said that they don't go overboard, they do sometimes toe the line as to what is "right".
Why Do Bookmakers Feel the Need to Offer Controversial Markets?
One of the main reasons comes down to marketing and these controversial markets can often lead to a good bit of publicity as a result, whether that be positive or negative. The term, "all publicity is good publicity" definitely applies here. Some bookmakers are better or more active at this than others. We have to mention Paddy Power here as they are the marketing kings in the betting industry. They do it very differently from most though and their strategy is very much to get people talking and by whatever means possible.
Marketing Tool
An example of this is not long before Barrack Obama was about to start his first term in office. Paddy Power had run a market where you could bet on the fact that the he would not last more than one term. However, they followed this up that they would pay out if Obama was assassinated, which obviously went down like a lead balloon for many politicians, especially those associated with the White House.
The market or the wording surrounding it was made more in bad taste than anything malicious, but the media buzz around it was huge. This is probably as good as any example why bookies do this. It's also worth noting that Paddy Power aren't the first or last to offer something like this (although they are more frequent than most).
Creating an Edge
The final reason that we have is that the bookmaker is always trying to find an edge. It doesn't matter if the market is the Presidential election or a game of tiddlywinks played in a schoolyard, if the bookmaker can create an edge then they will set a market away.
Don't forget that bookmakers work incredibly hard to be kept in the loop with these sorts of things. They often have whole divisions assigned to things like sports betting news, and it's their jobs to track rumours and potential developments in their chosen sport, much the same any news room or journalist would.
Football transfers is a big one that can offer huge edges for the bookmaker to exploit. They have sources and "spies" dotted all over the place to make sure they know before any deals are fully completed. It's a long way from just setting prices on which horse is running in the 3:20 at Kempton!
If You Are Linked to a Betting Market Can You Still Bet?
No. If you are a part of a betting market you can't purposely go out your way to either throw a result or negatively impact the outcome of the that event. Footballers are great examples of this and they are actually banned from placing bets on any kind of football matches around the world.
Joey Barton Scandal
There have been countless times that footballers have been caught out in different ways as well. Joey Barton is one of the latest and most high-profile betting cases where he was caught placing over 1,200 bets in 10 years. It was later reported that Barton was even betting on games that he was playing. He was subsequently banned from playing football for 18 months, but given his age, this effectively ended his career.
You can clearly see how betting on any games would affect the outcome of the game. Even subconsciously, if a player was betting they would have changed the outcome of that game. The reason that there is a blanket ban from betting on the sport full stop is mainly down to the insider knowledge that players have, which many media and even punters wouldn't be able to get their hands on. This would give them a huge advantage over the bookmaker, so it's rightly banned.
Hard to Police
All that being said, it's still pretty hard to police it. Players can easily pass on information about games, people involved with betting markets can adversely affect them and all this just generally makes the industry a bit of a shady place.
Whilst measures are in place now that mean they are easier to track, it's likely a lot bigger problem than what is currently reported in the media and something the UK Gambling Commission, along with the bookmakers and sport governing bodies, will need to address.
What Should You Do if You See Something That Looks Controversial?
There may be a chance that you come across a betting market that seems a little suspect or that you don't think fits with the cleaner theme that the industry is trying to portray. If so, then reach out to the bookmaker as it may be that it was opened mistakenly. If they fail to act, then you can contact someone like the Gambling Commission who will oversee your complaint or point you in the right direction.
Do Illegal Bookmakers Operate?
It's estimated that the illegal betting industry is worth a staggering £320 bn a year. A bulk of this comes from Asia and with it there are no betting records. The "bookmakers" are often high-level criminal gangs and often use their sites as fronts to fund organised crime.
The illegal industry has become so lucrative because a lot of places, especially in Asia, ban gambling, so this gives people a chance to bet. The fact of the matter is that it's very dangerous, it's not regulated and if you do lose your money with any sort of dispute, then you have no governing bodies that can help you claim it back. To put it bluntly, illegal bookmakers should be avoided at all costs!