The popularity around betting on cricket really kicked off in the UK during the 2005 Ashes series, and since then it's continued to grow. It's possibly not the sport that most people think of when they first think of online sports betting, but with the right approach and the right strategy, there is plenty of money to be made.
Like with most other sports, the match betting market is going to be the most popular with cricket. It's pretty simple is that you are just betting on the outcome of the match, nothing more specific than that.
What's worth noting is that there are three key disciplines in cricket; Test match, One Day International (ODI) and Twenty20 (T20). The formats for are each very different, so whilst the match betting market remains the same in that you need to pick the end result for that match, the way in which you work out what that result might be can be quite different.
It's for this reason that we are going to separate this article into looking at the three disciplines in their own right.
Test match/ First Class
The Test matches are often seen as the pinnacle of the sport and they are played out over 5 days, which is also the longest format. It's worth noting that First Class cricket is the longest format of domestic cricket and this is played out over 4 days. It may be a day shorter than a test match, but the same rules and strategy apply to them both.
Rules
Just a couple of quick rules to go over before we start with the strategy section.
The first thing to note here is that if no ball is bowled on any of the game days (usually due to weather), then the match will be void.
If a game is tied at the end of both innings, then dead heat rules will apply. If this happens, just divide your stake by 2 and this becomes your adjusted stake for the purposes of the payout.
It's also worth noting that any bets made on games that have a late venue change will be void. This can be more common in the domestic game due to international matches being played at the home club's venue, so they will move to play games at other local clubs instead.
Test/First Class Strategy
Home advantage
Home advantage is one of the biggest factors in test match betting and plays a huge role in the outcome. Since 2010 there have been just 37 test wins for away teams with 81 losses in the same period, highlighting just how important the home advantage is.
One of the reasons is that the home team are able to set up pitches to suit their team. A great example of this is teams on the sub-continent, like India, Pakistan and Sri Lanka. Obviously, their climate dictates that they have hot weather for most of the year, so the way in which they prepare pitches will be different from other countries.
As a result, pitches are usually very dry, which makes them slow and they turn a lot. They massively favour spinners and the seamers get very little out of them. These teams have not only grown up on these pitches, but they are also used to the conditions.
Compare this to somewhere like England where the conditions are much more changeable, with frequent rain, and this means that pitches are lusher, which allows for a bit of a green tinge in comparison. This makes the ball do more off the pitch for seamers and they come off the pitch much quicker as well. Spinners won't see nearly as much turn on these pitches as they would in the sub-continent.
From a betting point of view, you would be hard pushed to look past most teams to win at home. As stated, the number of away losses compared to wins is over double, so bear that in mind.
Ignore the draw
The draw was one of the key features in Test match cricket as it offered an extra result that the shorter formats were simply not able to do. There was a time when a draw used to be as common as a home or away win. In fact, in 1997, 21 of the 44 test matches that were played that year ended in a draw.
But, nearly two decades later, by 2016 just 7 games from 47 Test matches played that year ended in a draw – that's just 15%. This isn't just a couple of random stats either, the decline of the draw has been significant over the last 20 years or so, almost to the point now where it's only relevant for games that have been significantly affected by the weather.
The reason that fewer draws take place now is because the game is much more aggressive than it used to be, not in the personality of players but in their approach to the game. In 1997, the average runs per over was just 2.81, whereas by 2016 this number had risen to the lofty heights of 3.26.
This means that batsmen are being more aggressive and scoring faster, but as a result, they also offer more chances to get out. Teams are batting less time, which means they now rarely need to go the 5 days. In fact, many people have been calling for Test Matches to revert to just 4 days to keep them more relevant as a result.
From the betting point of view thrn, you really want to be avoiding the draw. This is actually a good thing as it means that you can almost immediately discount one result from the three.
One Day Internationals/ Limited Overs
One Day Internationals used to be the shortest format of the game, but they now sit in-between both Test match and T20 cricket. The games are played across 50 overs for the international but domestic games can range between 40 over and 50 overs depending on the competition. Like Test match and First Class matches, the same strategy and theories can be applied to all.
The ODI ethos around the world has totally changed over the last few years. We spoke about Test Matches scoring quickly above, well ODI's have taken this to a whole new level.
Rules
Again, not too many rules to speak of, but a couple that we wanted to highlight.
If a game gets postponed or no ball is bowled then all bets will be void unless that match is replayed within 48 hours and at the same venue.
Bets will also be void for 'no result' matches, where none or very little play was had.
In markets that do not include 'Tie' as an option for the bet, then dead heat rules will apply if the game is tied.
If this occurs in a knockout match, then the team progressing will be deemed the winner.
ODI/Limited Overs Strategy
Best for in play betting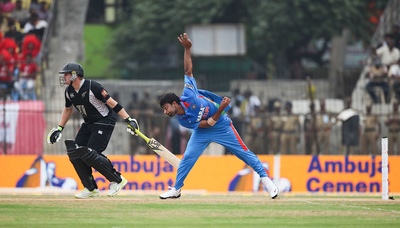 ODI matches are the best of the three when it comes to in play betting. They work at a pace that makes it manageable to spot trends, but they also move fast enough to keep things interesting and to be able to act quickly enough to benefit from certain events within the match.
The trick with betting on limited overs matches and then utilising in play is being able to spot what might happen, before it actually does. We aren't saying you need a crystal ball here, but games can change very quickly.
A great example of this is in the middle overs of matches. This is often a relatively slow period of the game after teams set about early to get off to a good start, consolidate in the middle, before then setting up at the end. But the middle overs will show a lot about where a team can get to.
A soft rule is that you can usually double the score that a team is on after 32 overs and this will be near enough their score after 50 overs assuming they aren't all bowled out. This is where you can see what sort of score they are likely going to get and then place your bets from there.
The toss is not all that pivotal
Since 2015 there have been a massive 496 ODI's played around the world, with 25 of those games ending in a no result. From that, 233 teams have won batting first and 238 teams have won when chasing. The toss in relation to the result offers very little in terms of metric, and if anything, more teams actually lose games after winning the toss and batting first.
So what are we trying to say?
Well, many people think the toss is vital, and you could argue that this is true for Test Match cricket. But ODI cricket has changed more than any other format and this is all down to T20 cricket; batsmen are now fearless of getting out and go out there playing their shots from ball one. If a team scores 350, then this is now a par score and teams are even happy to restrict them to this score.
The game is very different to what it once was so variables like the toss just aren't important. Instead, try looking at things like team form, player form, conditions, pitch type, and line-ups to determine your winner, rather than worrying too much about the toss and who bats first.
Twenty20 (T20)
T20 is the newest form of cricket of the three, but it's quickly turning into the most popular. Games are played all year round, all over the world, with domestic leagues like the Indian Premier League, Big Bash League in Australia, and England's T20 Blast attracting the best players from around the globe.
The franchise format of many of these is what makes it so interesting to watch. Players are bought and contracted for millions of pounds, sums of money that usually aren't associated with cricket, but the popularity of this format in particular means that it's now on the table.
As the name would suggest, these games are played across 20 overs each side, with a winner being decided by a super over (1 additional over per team, most runs wins) if the scores are tied at the end.
T20 Strategy
First 6 overs huge for team batting first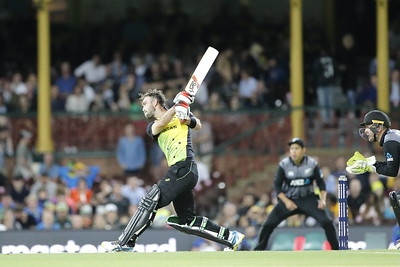 The first 6 overs can often decide the outcome of a match. They are incredibly important as it's the one time where only 2 fielders are allowed outside the 3-yard circle, which means that it's very hard for a fielding team to stop an onslaught from the batsmen.
This is going to be the place to set the tempo for these games. A big score after six overs is anything around 50 runs or more, a low score is 30 or less. If they have scored 30 or less then they are going to struggle to get up to 150 and then they are going to struggle to win the match. You can take advantage of these trends betting in play or using the betting exchanges to back teams first and then lay them off if they get off to a flyer.
Back the team batting second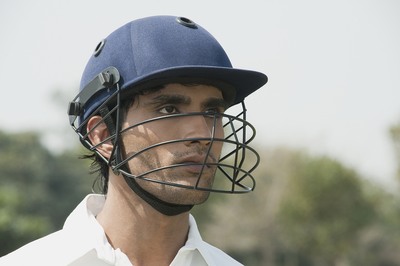 We spoke about which team bats first and which bats second being relatively unimportant in the 50 over format – in T20 it is much more relevant.
Over 65% of T20 games are won by the team batting second. Chasing teams have the advantage of knowing what is required of them and hence are able to set up the game and the chase as required. It's also worth noting that after 20 overs the pitch will have changed very little, so they know how it's going to react.
Now, it's not just a case of backing the chasing team every time, although you likely will make money from this going by the stats alone and assuming that you bet on every single match; but you can certainly look to favour those teams from the off and then work any additional research such as form, team line up, head to heads, and pitch conditions into your decision.