Whilst the number of markets that can be wagered on for sports like football and tennis has flourished over recent years, horse racing has taken a little longer to catch up. There will never be the same number of markets for horse racing as many other sports, but bookies are doing what they can by adding the likes of distance betting.
Distance betting is where you take the combined winning distances from all races within a single meeting. For example, if every horse from 6 races won by 5 lengths, then the total aggregate distance would be 30 lengths.
There are a few off-shoot markets that have come from this as well, which we have outlined below:
Aggregate distance – As mentioned above, this is where you take the aggregate winning distance for the entire race meeting.
Aggregate distance spread – Same bet as above but used as a spread bet. We talk more on this later.
Winning distance per race – The total distance of the winning horse for each individual race.
Spread betting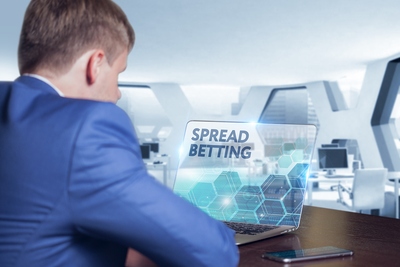 The spread is one of the more popular bets for this type of market, but a lot of people still aren't all that familiar with it, so we thought we would break down how it works.
The bookmaker sets a bracket for the total length in a meeting. As a punter you need to choose over or under this bracket. If the distance falls within the bracket, then your bet will be a push and your stake is returned.
With spread betting you bet per line, or in this case per length. If you bet £1 for every length over the spread, then you win that amount. If the results fall under the spread then this is the amount that you now owe as per your bet.
For example, the spread for a meeting is set at 65 – 70 lengths. You bet £10 per length over. The meeting finishes with an aggregate distance of 85. This is 15 lengths over the spread, so you then multiply £10 by 15 lengths, to get a profit of £150.
Let's say that for the same bet, the meeting ends up with just 45 lengths as the total aggregate distance. This is 20 lengths under the spread, so you work out £10 x 20, which would make it £200 that you owe for your stake.
As you can see, spread betting can be quite tricky and also quite costly for when it throws up a shock result.
Distance betting rules
One of the things that you need to note is that the maximum number of lengths that will be counted per race is 12 lengths for a flat race and 30 lengths for a national hunt race.
These limitations will also apply to races where only one horse finishes the race.
Meetings that have 3 or more races that have been abandoned will see this bet become void and stakes returned.
If just one or two races are determined to be void, then these races will automatically be applied a default winning distance of 6 lengths for National Hunt and 2 lengths for the flat.
Strategy
For these bets you are able to apply quite a bit of strategy to make more informed picks, and hopefully, more money as a result. Here are some of our top tips for betting on aggregate distance for horse racing.
Determining the line
If you are completely new to this type of betting market, then you may be wondering how to go about determining the average for each meeting. The fact that bookies will offer a default distance of 6 lengths for National Hunt and 2 lengths for the flat would suggest that this would be a good place to start.
Most people think that bookmakers are set out to be really tight on things like this and usually we would agree, but if you think about it, people are able to bet on both the over and the under for these bets, so it's of no benefit to them to offer a low margin.
You could simply take the average and then compare that to the line that has been set. This is pretty basic, but if you are new it's not a terrible place to start.
Evaluate each race on merit
The best practice for these bets is to work through each race in the meeting individually and then determine how well a horse might run in it. You generally find that races that are closer in price are closer at the finish. Remember, you only need the distance between the first two, if there is a large gap after this it won't affect this bet.
If you've a race where you have three horses that are all priced as even money or very close to it and the bookmakers can't split them, then it's likely that this race is going to be a close call. You can then take your default race distance and decide if it will be less or more. In this case, it will likely be less.
That being said, if you've a race where you have one horse that is priced at 1.50 and the next best price is 4.00, the bookmakers think this is going to be a walk over. They are likely going to go on to win by a considerable distance as well, so you can use the odds to determine that this race might be higher than the default distance.
Flat racing shorter than national hunt
A common mistake is people trying to run similar margins for flat racing as they do for National Hunt. The races on the flat are much shorter, so you need to bear this in mind.
With flat racing the cumulative distance can be a good place to start for the meeting. If you've a short meeting that comes in with all races 1 mile or less, then it gives less chance to create wider gaps in the racing, which means distances will be less.
The flip side is where you have a bunch of races that can be up to 2 miles in length on the flat creating a large cumulative distance. This gives more opportunity to have a larger lead or gap between each horse. This won't be set in stone, but it's a really strong reference point.
Previous runs
Checking out how horses, in particular the favourites, have run previously is another item on the checklist that you want to look at. Some horses have been able to dominate most of the races they have run and won them convincingly.
Frankel is one of the greatest flat racing horses to have ever lived. He rode 14 times and won every single race that he entered. But what was impressive is that he used to dismantle fields. Some of his winning margins include 13L (max 12L for this bet), 10L, 11L and 7L. Given the standard of the races that he was in, this is an incredible feat.
When you have a horse like this racing at the meeting that you are betting on, you need to take note of it, especially with flat racing. A 12L win might be as much as the other 5 races combined, so it can massively offset where you want to bet for the aggregate distance.
Slow ground national hunt races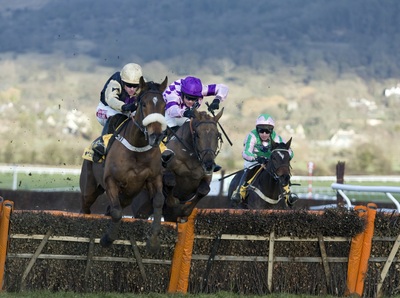 Target slow (soft/heavy) ground for National Hunt races. This sort of ground makes these races a real war of attrition, especially over longer distances. Horses get tired quickly and usually only a few stay on really well over this type of ground.
That's why for these types of races the distance between 1st and 2nd can be quite large. Don't forget that with National Hunt the limit is up to 30 lengths, compared with just 12 for the flat.
Bookmakers also have their default distance of 6 furlongs for these races, although on heavier ground we would suggest that this would be considerably longer.