Round Robin may be the nickname for your rotund friend who shares a name with the nation's favourite red-breasted bird, or it may mean a form of knockout competition in which every team or player competes against every other. However, when it comes to betting, a Round Robin is a type of wager that used to be reasonably commonplace when the majority of people only bet in physical shops on the high street and primarily punted on horses, dogs and football.
Most younger punters probably have no idea what this bet is and that is partly because it is very rarely, if ever, offered by the major online betting sites. Nonetheless, in this article we will take a closer look at this lesser-known bet and explain what it entails and its mechanics. Whether you want to head to the high street and try and make a Round Robin, just want to understand what bet your crazy, ageing uncle is talking about, or simply want to know more because you heard someone mention a Round Robin, we've got you covered.
What Is a Round Robin Bet?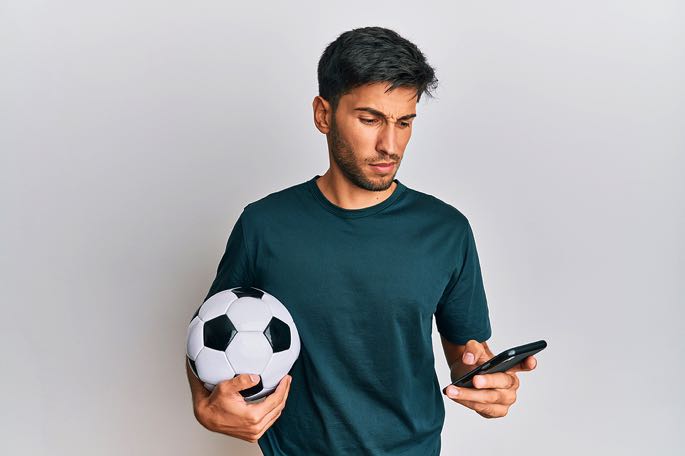 A Round Robin bet is a form of wager that comes under the "family" of Any to Come (or ATC) bets. ATC wagers, sometimes referred to as "if cash" or conditional bets, are a particular type of bet where a second part of the initial wager is only made if the first one wins, typically using the original stake. An Up And Down bet is the most basic type of ATC bet and this is really the building block used to make a number of other bets. For more information on some of these, check out our specific articles on:
Up & Down Bet (UAD) – as the foundation of many of the other ATC bets, understanding how a UAD works makes it very easy to get to grips with the other wagers in the family
Flag – a Flag bet is essentially a bigger version of a Round Robin
Super Flag – and a Super Flag is the next big brother in line, one up from a Flag
Assuming you know what a UAD is (and if not, read our feature) and you are also familiar with a Trixie (again, check out our Trixie piece if not), then a Round Robin really is simple to understand. A Round Robin is merely a Trixie with Up And Down bets added for each of the doubles involved. That means that a Round Robin includes the following bets:
| 3 Selections | 3 Doubles | 1 Treble | 3 Up & Downs (6 Bets) |
| --- | --- | --- | --- |
| Selection 1 (S1) Selection 2 (S2) Selection 3 (S3) | S1/S2, S2/S3, S1/S3 | S1/S2/S3 | S1/S2, S2/S3, S1/S3 |
A Round Robin, therefore, consists of 10 separate bets, each requiring a stake of its own, such that a £1 Round Robin on three horses to win their individual races would cost you £10. As detailed in the piece about UADs, a bet on (in our example above) S1/S2, will effectively have one stake starting out on Selection 1 with a secondary bet on S2 should that win; and a separate stake on S2, carrying over onto S1 should that win.
Example of a Round Robin Bet
To give you some idea of how a Round Robin might work in practice, let us look at an example and show what sort of returns are delivered with different odds and outcomes. First off, let's imagine you decide to place the wager on three football games that the bookies think will be dour affairs but you think might just be goalfests. As such, you back over 2.5 goals in each game, with all three (to keep our example nice and straightforward) priced at odds of evens. You place a £1 Round Robin costing £10 in total.
If we stick with our table above, let's take a look at which bets would win if only the first game witnessed three or more goals. With just one winner, all of the doubles and the trebles lose, however you do win, at least partly, on two of the six UADs. Looking in more detail than is provided in the table, the six UAD stakes cover the following bets:
Selection 1 with conditional bet on S2
Selection 2 with conditional bet on S1
Selection 2 with conditional bet on S3
Selection 3 with conditional bet on S2
Selection 1 with conditional bet on S3
Selection 3 with conditional bet on S1
Because you had just one winner, S1, no secondary (or conditional or "if cash") parts of the UADs can be made. However, even so, the first part of bets 1 and 5 (from the list above) are winners. In each case these are £1 bets at evens but the initial stake from each is lost as this is carried forward onto the relevant secondary bets which lost. As such, total returns on a Round Robin like this would be £2, meaning an overall loss of £8.
Had your three selections been at longer odds, perhaps on over 3.5 goals at, say, 2/1, your return would have been £4, equating to a loss of 60% of the total stake, or £6. However, if you had instead plumped for three correct scores, perhaps three 2-2 draws at 12/1, your returns would have been a far more palatable £24, leaving you £14 to the good.
Round Robin with Two Winners
Let us now consider what would happen should your Round Robin have contained two correct selections. Had the second prediction also been accurate you would still have lost the treble and two of the doubles. But you would have won the S1/S2 double, the S1/S2 and S2/S1 UADs (including the secondary parts of both), and the first part of the S1/S3and S2/S3 bets as well. Unsurprisingly, with all these extra winning bets, returns are far more generous, shown below alongside the overall outcome in brackets.
At Evens – Returns are £12 (+£2)
At 2/1 – Returns are £23 (+£13)
At 12/1 – Returns are £243 (+£233)
Round Robin with All Correct
Get all three of your picks right and you win all 10 bets. In addition, you also win a further six conditional bets, secondary bets, that were effectively self-funded from the first part of each of the six successful UADs. Even at relatively short odds, this can deliver some very handy results and once again, the outcomes at odds of evens, 2/1 and 12/1 are shown below, with the overall net result allowing for the stake in brackets.
At Evens – returns are £38 (+£28)
At 2/1 – returns are £84 (+£74)
At 12/1 – returns are £2,854 (+£2,844)
Given those results come from bets of just £1 per line, they might be considered very impressive but of course the overall risk is £10, not £1. If you are confident that you can get all three of your selections over the line then opting for a single acca (treble) is the way to go. A £10 treble at evens would see the bookies return £80, whilst at 2/1 that would jump to £270. Get lucky with three 12/1 shots and you would see a massive £21,970 in your account.
Of course, the flip side to that is that if just one of your picks lets you down, your entire stake is lost. A little like a Trixie and its full cover with singles equivalent, the Patent, a Round Robin gives you that margin for error. Like a Patent, you will at least get something back with even one winner, so this is a good option to consider if you want a more balanced risk/reward profile.