BK8 made the headlines for all the wrong reasons when initially trying to gain a foothold in the British betting market back in 2021. Although this hurt their reputation, they avoided turning into complete pariahs nobody would deal with. Since then, several football clubs have been prepared to give them another chance and BK8 have been careful not to slip up again.
Who Are They?
BK8 is an Asian betting brand although they have offices in the likes of Curacao, Cambodia and the Philippines, plus their headquarters in Malta. Trying to find out too much more about the brand can be complicated at times. When a regional newspaper tried to uncover more about the company, their requests for information regularly fell on deaf ears. What they did find though was that at the time BK8 were using a UK licence provided by ProgressPlay, who had debts of around £500,000 and were owned by Godric Investments, located in the British Virgin Islands.
It is all rather messy and BK8 has since swapped operators – they now use a license supplied by TGP Europe. White-label provider TGP have ties to numerous Asian brands, becoming something of a first choice for those looking to break into Europe. This is partly because Asians brand can use the TGP licence rather than having to obtain one themselves.
The other company mentioned on BK8's UK-facing site, is trademark owners – Black Hawk Technology Co. Ltd, a Cambodian company and another about which little is known. What we do know for sure though that is BK8 first appeared in 2014, initially targeting Asian markets. They have since branched out globally, adding to their already substantial customer base in the process.
They are also financially very strong too, which has allowed them to adopt quite an aggressive stance on sponsorship deals. As you will soon find out, in an attempt to make a mark on the UK and European markets, BK8 have signed numerous significant football deals to increase their profile.
Football Sponsorship Deals
BK8 have been happy to splash the cash on sponsorship deals but not all have gone according to plan and they have ended up facing a large deal of scrutiny at times. In addition to the deals below, BK8 also picked up John Terry as their first brand ambassador in 2019 and unveiled Robin van Persie as another the following year. This was part of a strategy to boost their following in the likes of Malaysia, Thailand, Vietnam and Indonesia, which is to say prior to their push into Europe.
Norwich FC (June 2021)
Although BK8 were something of a mystery at the time, there was nothing too controversial when Norwich revealed they had penned a £5m deal with the betting firm. Through this arrangement, BK8 agreed to become Norwich's front-of-shirt sponsor for the upcoming season. The deal was announced on the Canaries' official website on 7th June, 2021 (the post has since been deleted) but by the 10th of June, the Championship club announced they had terminated the deal.
What had caused the deal to last merely three days? Well, the problem was that after the official unveiling, BK8 had posted some sexualised marketing materials. The images involved young women in very revealing clothing holding up the BK8 branding and there was even a video of a suggestive hotdog swallowing contest. As you do! If this was not controversial enough, one apparent BK8 ambassador, with a quarter of a million followers, had links to hardcore pornography.
Needless to say, Norwich fans, who often view themselves as being something of a family club, responded fairly poorly to this marketing content. Although BK8 did remove some of their posts during the day, just as quickly internet users were unearthing other unsavoury uploads. A collective of Norwich supporters groups officially condemned this new partnership and the club acted on their fury by cancelling the lucrative deal almost immediately.
In an official statement they apologised and said, "The club understands the reaction to BK8, their affiliates and other similar brands' ways of marketing, the values of which do not align with those of the football club." The club may be praised for the fast response, though others criticised them for even considering BK8 in the first place.
Whatever your take, by cancelling the deal Norwich were left without a main shirt sponsor. Once again they reacted quickly though and by the end of the month they had already secured a new deal with car manufacturer Lotus.
Huddersfield Town (Dec 2021)
Although BK8 had received a lot of bad press from the Norwich fall-out, they were soon back chasing deals with English clubs. Given that a few months had passed, and BK8 had apologised for any offence caused by their so-called "historical marketing", there was not as much controversy surrounding this deal than there might have been. It also helped that the deal with Championship side Huddersfield Town did not cover front-of-shirt sponsorship.
Instead, the arrangement with the Terriers saw BK8 become the 'official Global Betting Partner' of the Yorkshire outfit for the remainder of the 2021/22 season. Mindful that the brand would ring bells for the wrong reasons, Huddersfield Chief Executive Mark Devlin said, "We have spent a lot of time speaking to BK8 in order to understand their values…BK8 have made a lot of positive moves in recent months and their work with former England footballer Kelly Smith and her charity bears testimony to their efforts."
What Devlin was referring to her was the fact BK8 had hired former Arsenal WFC player, Kelly Smith, as an ambassador, the first female to take up such a position at the company. Under the terms of the deal, BK8 donated a substantial sum to Smith's mental health charity, 'We Mind & Kelly Matters'. Speaking about the deal, Smith said, "After long discussions with them about their brand values and ambitions, I was really impressed by how they wanted to help focus on the women's game now and in the future."
Although this story was not as high-profile as the Norwich deal termination, BK8 were in the process of regaining some credibility. Indeed, Huddersfield were sufficiently happy with the brand and lack of backlash that they renewed the deal in August 2020. This fresh arrangement went further than the previous deal as now BK8 were the primary shirt sponsor for Huddersfield Women. Furthermore, they promised to work towards the promotion of female participation in football, partly by supporting the 'Her Game Too' movement.
Burnley FC (Aug 2022)
Ahead of the 2022/23 season, BK8 also agreed terms with another Championship club, Burnley. Through this BK8 became the official training wear partner of the Lancashire club. Additionally, as part of their continuing efforts to rebuild their reputation, the betting firm donated £15,000 to 'Burnley FC in the Community' and revealed their latest brand ambassador, former England skipper, Faye White.
Crystal Palace (Aug 2022)
The 2022/23 season was a big one for BK8 as it saw them really ramp up their sponsorship efforts. In addition to their renewed deal with Huddersfield and fresh agreement with Burnley, the Asian betting firm turned their attention to the Premier League. What they negotiated with Crystal Palace was to become their 'official Asian betting sponsor'. In return for their money, BK8 earned themselves a spot on LED advertising boards during Palace's home fixtures and on player activation videos broadcast in Asia.
This was not purely a business deal though as BK8 also promised to assist Palace in their efforts to help local youth find jobs within sport, including specifically at the club. By this stage it was clear that having some positive impact on the local community was becoming part of BK8's sponsorship approach.
Aston Villa (Jan 2023)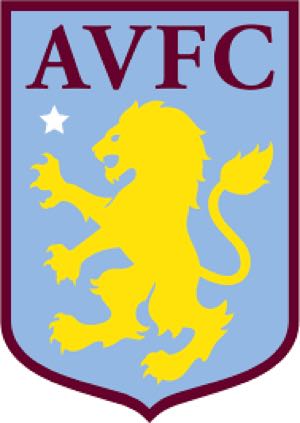 Given their efforts in trying to clean up their reputation, it was perhaps slightly surprising that there was still significant controversy when Aston Villa announced they had secured a sponsorship deal with BK8 for the upcoming 2023/24 season. Part of the issue was that this was not some behind-the-scenes partnership. Instead, the Midlands club announced that the BK8 logo would feature in the middle of the Villa shirt for the next three years.
Mindful of facing some sort of backlash, Villa themselves did not comment on the new arrangement, as is customary with such deals. Instead, they kept quiet because this deal was a lucrative one and given the competitiveness of the league and their ambition of securing European football, every pound counts. Although Norwich performed a U-turn due to fan pressure, very rarely do clubs retreat from a deal due to the reception of the supporters (see Everton's deal with Stake.com or Fulham's arrangement with W88).
Rather than turning a blind eye to complaints, Villa did at least face them head on, with club Chief Executive, Christian Purslow, deciding to meet fans to discuss the topic. Following this meeting, the Aston Villa Fans Consultation Group stated that it is a near certainty that the BK8 deal will remain in place. There was at least a begrudging acceptance now though as the group admitted that gambling firms can offer double the money to a club outside the 'big-six' compared to those in other industries.
Had it been almost any other betting firm involved then this deal would have faced less fan opposition but the terminated Norwich deal in 2021 made it a particularly controversial choice. That said, a considerably chunk of the opposition stemmed from Villa simply choosing a betting firm. Commenting on the deal, James Grimes, founder of the anti-gambling sponsorship group Big Step said, "This is a tone-deaf partnership in the face of inevitable government action on gambling ads and against a backdrop of mounting fan pressure".