For any regular football viewers out there, the Dafebet logo is likely something you have seen before. Although not one of the most recognisable bookmaker names, Dafabet have been an almost constant presence within the upper levels of the English game. They have sponsored numerous teams, both on and off the pitch, in a fully committed attempt to spread their brand more globally.
Who Are They?
Dafabet have been around for a long time as their origins in the Philippines date back to 2004. AsianBGE own the brand and although they are responsible for other names, Dafabet is the jewel in their crown. In their early years, Asia was their sole focus but eventually they headed into the west, establishing Asian BGE (Isle of Man) Limited in 2012. Asian BGE surrendered their two UK gambling licences in August 2022 so they are not responsible for running the site today. Instead that responsibility falls to Vivaro Limited, a Maltese company that runs the increasingly well-known VBet, among other websites.
Despite their reputation in Asia, few European gamblers had heard of Dafabet outside of the continent. To help fix this, Dafabet have signed a lengthy list of different sponsorship deals across sports and countries. In South American football, they are partners of Coritiba FC (Brazil) and Cantolao (Peru) while they also have an extremely big presence in English county cricket. In early 2023, they had deals in place with Durham, Sussex, Somerset, Warwickshire, Leicestershire and Derbyshire.
They have also been into recruiting brand ambassadors, again doing so across sports. At the time of writing, their current selection included former English cricketer Ravi Bopara, world snooker champion Jimmy wite and New Zealand cricketer Danny Morrison. Clearly the ethos at Dafabet is 'spend money to make money' and it seems to be working. In 2022, they had 1.5m unique visitors per month globally with revenues exceeding $1bn.
Football Sponsorship Deals
Our focus here is on British football shirt sponsorship but we will mention that in 2020 Dafabet signed a deal to be the shirt sponsor for Spanish side Cadiz FC following their return to La Liga. This deal could not continue the following season though as the Spanish government passed a law banning betting logos featuring on football shirts.
While shirt sponsorships have long been their focus, the Philippines bookmaker have also struck off-field deals with the likes of Everton and West Brom, becoming their international gaming partners.
Aston Villa (June 2013)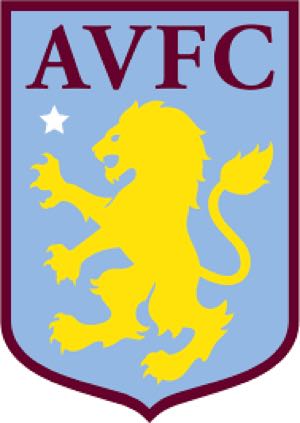 Dafabet jumped straight into the deep end for their first shirt sponsorship deal in British football when agreeing on terms with Premier League outfit Aston Villa. Deals with top-flight English clubs come at a premium but the Asian firm were happy to secure a two-year contract. Upon announcing the deal Dimitris Karatzas, Managing Director of Online Betting and Gaming at AsianBGE, said that he hoped "the partnership continues well into the future". His hopes did not transpire though as Dafabet opted not to renew the deal.
Officially, the fee for the initial two-year contract was not released but one source claimed Dafabet were paying £5m a season to feature on the home and away shirts of the Villans. This was a significant £3m reduction on what former sponsors Genting were paying. Still, Dafabet did not fancy renewing with the club, possibly because they only narrowly avoided relegation during the 2014/15 campaign.
Blackburn Rovers (May 2015)
Rather than extending their deal with Aston Villa, in the summer of 2015 Dafabet went to a couple of other teams, the first of which being Lancashire outfit Blackburn Rovers. They had already had some connection to Rovers prior to this deal, as they had hired the club's third-highest all-time top goalscorer, Alan Shearer, to be a brand ambassador.
Shearer himself had been part of the Blackburn side that lifted the Premier League trophy in the 1990s and John Cruces, Head of Sports Marketing and Sponsorship at Dafabet did reference this. When announcing the deal, he said "Everyone is aware that this year is the 20th Anniversary of Rovers winning the Premier League and we were sold on the club's ambition to get back into English football's top flight." This did not happen during Dafabet's three-year partnership with the club. It was quite the opposite, in fact, as the Rovers spent the final year of the contract down in League One.
Sunderland (June 2015)
A couple of weeks after the announcement that Dafabet would be uniting forces with Blackburn, they revealed an even bigger agreement, this time with Premier League outfit Sunderland. Admittedly, the Black Cats were a struggling top-flight side, one that ended the season level points with Dafabet's former partner, Aston Villa. As is standard with these deals, there was no official mention of the fee but some sources believed it to be worth around £5m.
The initial contract only covered a single season but in the summer of 2016, with Sunderland having again narrowly avoided relegation, Dafabet signed a new contract running through to 2019. It appears Sunderland were pushing for this move too because Dafabet had helped increase the club's presence in Asia. With the help of the betting company, Sunderland had launched a Chinese-language website to help promote the Black Cats on the other side of the world.
Unfortunately for Dafabet, it did not turn out to be the best time to lock into a three-year agreement, which is longer than usual for them. This is because Sunderland immediately suffered back-to-back relegations, quickly going from the Premier League to League One.
Celtic (May 2016)
Celtic's long-running relationship with Dafabet began back in 2016. At the time the bookmaker signed a four-year deal to be their main, but not sole, shirt sponsor. Under the agreement, the Dafabet logo would feature on the front of the shirt but Magners, the cider brand, would appear on the back. At the time it was the biggest shirt sponsor deal in Scottish club history, so it did not come cheaply. For Dafabet though, the fee paid was worth it as John Cruces, Head of Sports Marketing noted that "no matter where in the world you are, you see Celtic shirts."
Before this initial contract expired, so eager Dafabet were to continue their relationship with the Glasgow club, they signed a whopping five-year extension. This long deal ensured that Dafabet would remain on the famous green and white hoops until the end of the 2024/25 season.
Burnley (June 2016)
Despite still sponsoring local rivals Blackburn at the time, this did not stop Burnley from agreeing to a deal with Dafabet to become their home and away shirt sponsor. Ultimately, money talks and here was one company offering a multi-million-pound deal stretching two seasons. Being the highest bidder was of course not the official reason for given for why Burnley selected Dafabet though. Instead, the club's Head of Commercial Affairs claimed Dafabet were preferred due to "their proven track record within the Premier League" – almost as though they were signing a new striker.
When this deal came to an end, it was not too long before Dafabet and Burnley were reunited as the two agreed a fresh deal in September 2020. On this occasion though the bookie became the official Asian betting partner for the Clarets, rather than being a shirt sponsor.
Fulham (July 2018)
There was plenty of excitement surrounding Fulham in the summer of 2018 as the London club were preparing for their return to the Premier League. In addition to signing a long list of players, the Cottagers also penned a new deal covering the vacant shirt sponsor slot. Dafabet were the chosen partner in what was a two-year deal covering all match shirts of both the men's and women's teams. This was an important agreement for Dafabet because they would have been without any Premier League presence otherwise, as their partnership with Burnley had just finished. It was not an insignificant one for Fulham either with the £6m-a-season income being the most they had ever received from a shirt sponsor.
Norwich (July 2019)
As a global brand, it has long been important for Dafabet to be seen by a global audience, which is why Premier League sponsorship has been so appealing. They were once again at risk of not having a top-flight deal though following Fulham's limp display in the 2018/19 season, one that saw them comfortably relegated. Fortunately for the bookmakers, they were able to agree terms with Norwich, one of the sides that would be replacing Fulham for the 2019/20 Premier League campaign. Despite being relegated twice in the previous six seasons, Dafabet put their faith in the Canaries and penned a record-breaking three-year deal.
Norwich were mindful that having a betting sponsor would not be too well-received by some fans but for chief operating officer Ben Kensell, it was an offer too good to turn down. At the time he called it "the most lucrative partnership the club has ever had by some way". So, even if they would ideally like to have picked a less-contentious partner, this kind of expensive deal did enable the Canaries to continue and expand their community commitments.
Interestingly, this particular deal did not run its full course. Norwich only survived one season in the Premier League but they topped the Championship the following season with the Dafabet logo on their chest. At this point though, one year prior to the expected expiry, the two mutually opted to part ways. This enabled Norwich to sign an agreement with another bookmaker, BK8, something the club terminated just three days later following fan backlash.
Bournemouth (June 2022)
When Norwich and Dafabet parted ways in early June 2021, the Philippines-based betting site had no existing shirt sponsor deals in place with any English club, only one with Celtic across the border. Ending their fairly considerable streak, they spent the season without one but quickly returned when agreeing to terms with newly promoted side Bournemouth. Former sponsors of the south coast club, MSP Capital, were demoted to sponsoring training kits, leaving Dafebet to take up the prime spot on the match day and replica shirts. It was a two-year arrangement and one the Cherries said was "extremely important in providing (the club) with crucial revenue" in their quest to beat the drop.